Sarah, une lycéenne en crise, fait des cauchemars récurrents. Elle décide de sécher les cours et s'enfuit de chez elle. Elle accepte alors de participer à une étude universitaire sur le sommeil qui lui permettra de trouver un lieu où dormir et subvenir à ses besoins. Espérant que ses mauvais rêves disparaissent, elle va devenir involontairement l'instrument d'une découverte terrifiante.
Dark dreams trouble rebellious teenager Sarah.  Struggling at school and unable to go home, Sarah is relieved to find shelter at a university sleep study. Hoping this will finally help her to get rid of her nightmares, she unwittingly becomes the channel to a horrifying new discovery.
Réalisateur | Director
Anthony Scott Burns
Baignant dès son plus jeune âge dans le cinéma – son père travaille dans cette industrie -, il passe sa jeunesse rivée à un ordinateur, apprenant par lui-même la réalisation. Il entame finalement une carrière dans le design graphique, avant de percer dans la publicité en réalisant des effets spéciaux et des habillages pour la chaîne MTV. Après avoir signé des douzaines de campagnes publicitaires multi-primées et quelques courts métrages, il réalise son premier long métrage, le film d'horreur Notre maison, en 2018. Come True est son deuxième film.
Exposed to the basics of filmmaking on set as a child – his father worked in the business -, he spent his teens glued to a computer acquiring the ability to make movies. Eventually starting his professional career in graphic design, he made a name for himself creating visual effects and shorts at MTV before switching over to the commercial world, where he directed dozens of award-winning campaigns. After a few short films, he made his first feature, horror film Our House, in 2018. Come True is his second film.
2020 Come True  2018 Notre maison Our House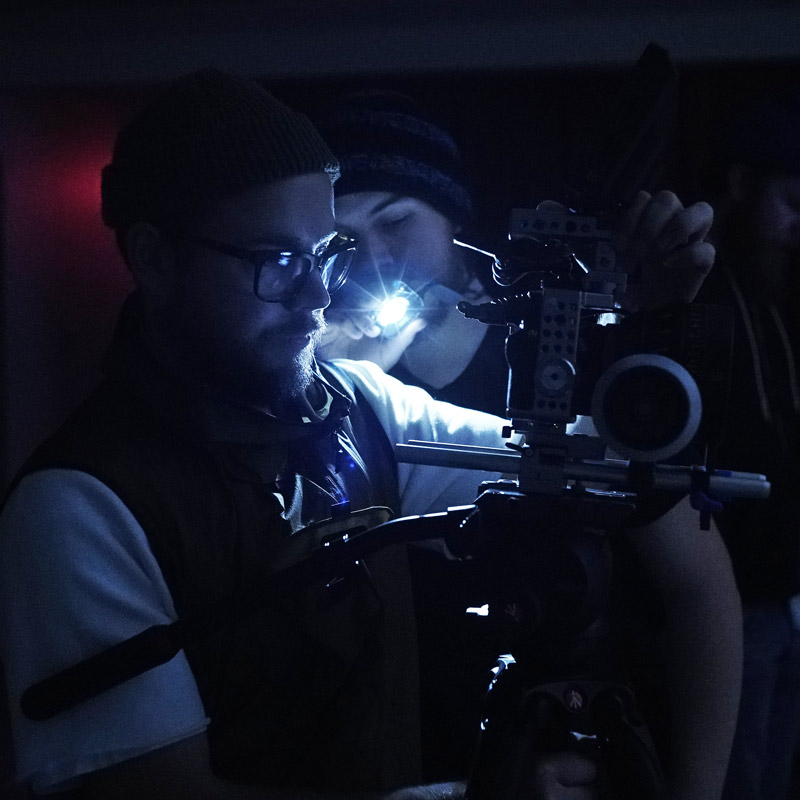 Réalisateur | Director
Anthony Scott Burns
Production
Steve Hoban, Mark Smith, Brent Kawchuk, Nicholas Bechard & Vincenzo Natali
Scénario | Script
Anthony Scott Burns & Daniel Weissenberger
Image | Cinematography
Anthony Scott Burns
Montage | Editing
Anthony Scott Burns
Musique | Music
Anthony Scott Burns, Electric Youth & Pilotpriest
Interprétation | Cast
Julia Sarah Stone, Landon Liboiron, Chantal Perron, Tedra Rogers, Skylar Radzion, Tiffany Helm, Orin McCusker
Canada
2020 | 1h45
En anglais sous-titré en français | In English with French subtitle
Ventes à l'étranger | World Sales
Reel Suspects
+ 33 1 58 51 42 95
f@reelsuspects.com
www.reelsuspects.com
Les autres longs métrages hors compétition